Our one-day hand-building classes for ages 14 to adult offer a great introduction to what pottery is all about. Using slabs of clay and a template you will roll or stamp a design into the clay, cut out and assemble. Pick out a glaze color and after drying and firing your piece, we will glaze and fire again in the kiln. Pottery will be ready in 3 1/2 weeks.
Masks and vaccination required—instructor and students are in close proximity for an extended time and we want to keep everyone safe!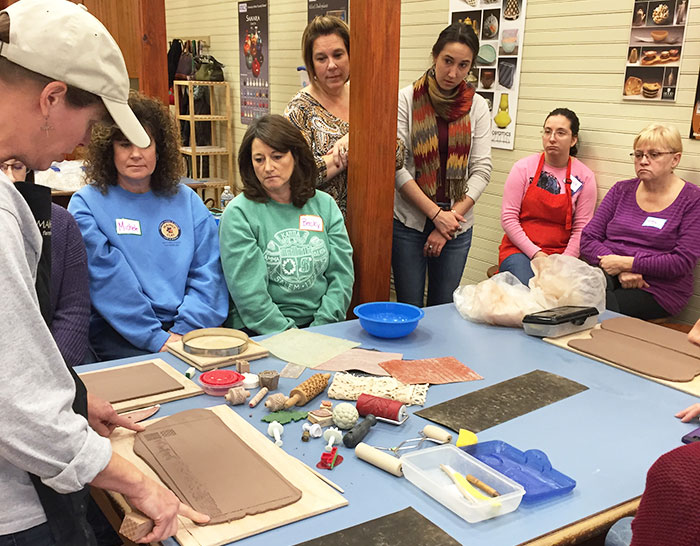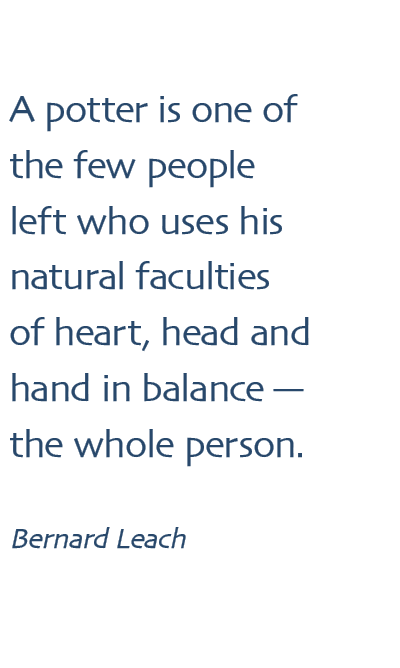 Chip & Dip Set
Make a large plate and a small bowl, perfect for summer gatherings
Cost: $40, includes materials
Sat, July 31—10 am-12:30 pm
We're sorry, but all tickets sales have ended because the event is expired.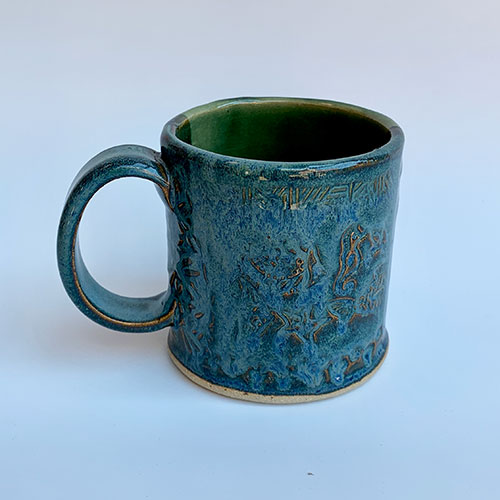 Mug
Make 1 mug, great for coffee or tea
Cost: $30, includes materials
Sat, Aug 14—10 am-12 pm
Sun, Sept 12—1-3 pm
Sat, Oct 9—10 am-12 pm
Sat, Dec 11—2-4 pm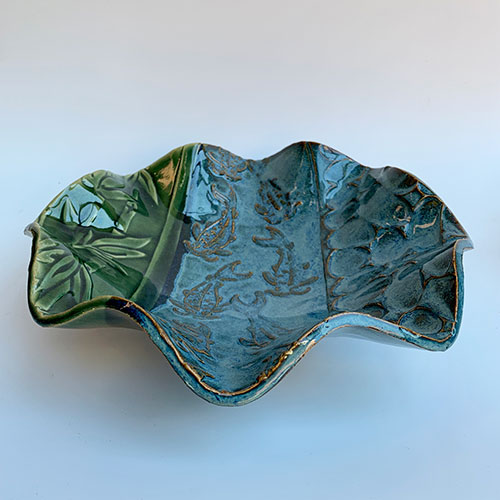 Serving Bowl
Make a wavy edge bowl
Cost: $40, includes materials
Sun, Aug 22—1-3:30 pm
Sun-face Wall Hanging
Make a hanging sun-face
Cost: $40, includes materials
Sat, Aug 28—10 am-12:30 pm
Flower Pot
Make a flower pot with a saucer
Cost: $40, includes materials
Sat, Sept 4—10 am-12:30 pm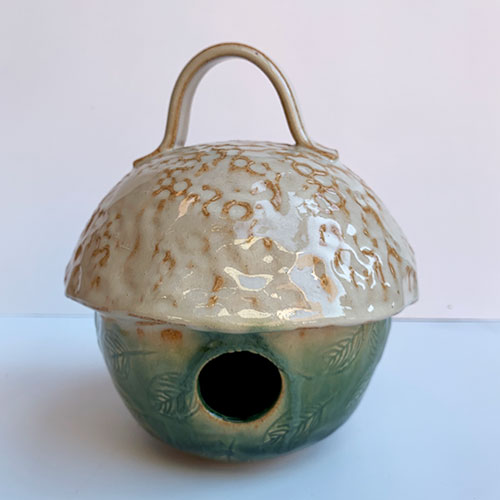 Acorn Birdhouse
Make a working birdhouse
Cost: $40, includes materials
Sat, Sept 25—10 am-12:30 pm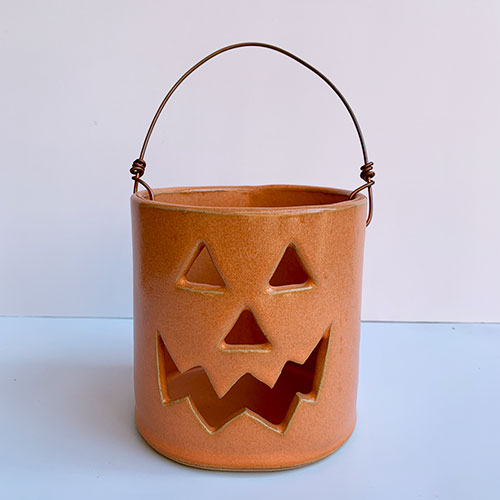 Pumpkin Lantern
Make a jack-o-lantern
Cost: $40, includes materials
Sun, Sept 26—1-3:30 pm
Sat, Oct 2—10 am-12:30 pm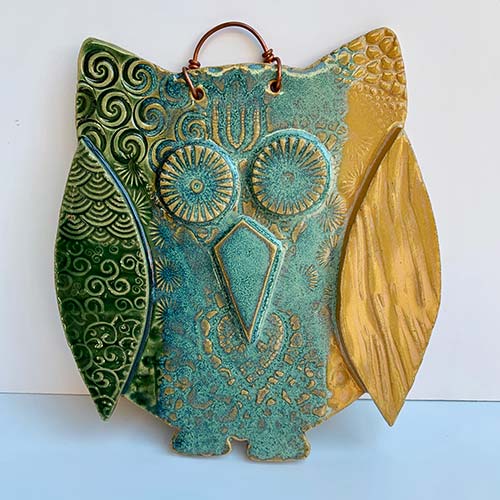 Owl Wall Hanging
Make an owl wall hanging
Cost: $40, includes materials
Sat, Oct 16—10 am-12:30 pm
Soup & Sandwich Set
Make a soup and sandwich set
Cost: $40, includes materials
Sat, Oct 30—10 am-12:30 pm
Brie Baker
Make a brie baker
Cost: $35, includes materials
Sun, Oct 31—1-3:30 pm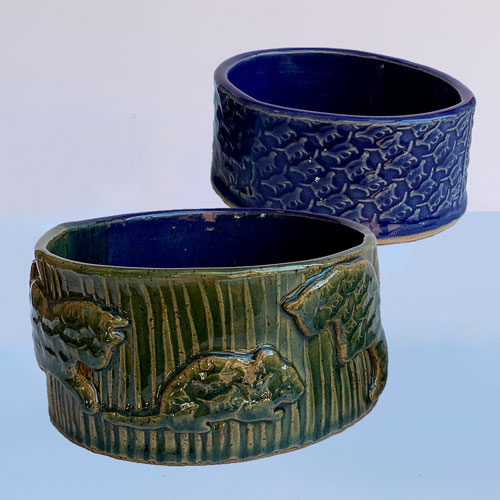 Pet Bowl
Make a pet bowl
Cost: $40, includes materials
Sat, Nov 6—10 am-12:30 pm
Tree Lantern
Make a tree lantern
Cost: $40, includes materials
Sat, Nov 13—10 am-12:30 pm
Sun, Nov 28—1-3:30 pm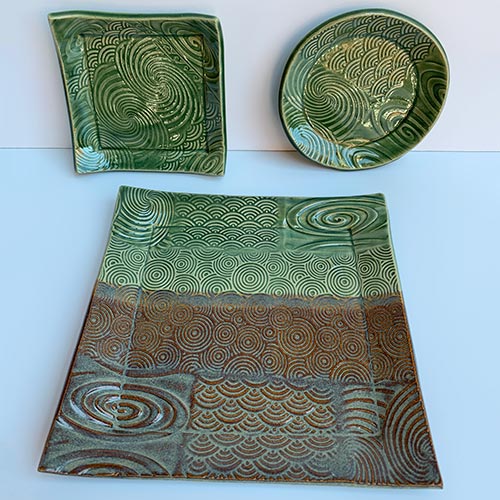 Luncheon Place Setting
Make a luncheon place setting
Cost: $35, includes materials
Sat, Nov 20—10 am-12:30 pm
Holiday Tray
Make a holiday tray
Cost: $25, includes materials
Fri, Nov 26—1-3 pm
Sat, Dec 4—2-4 pm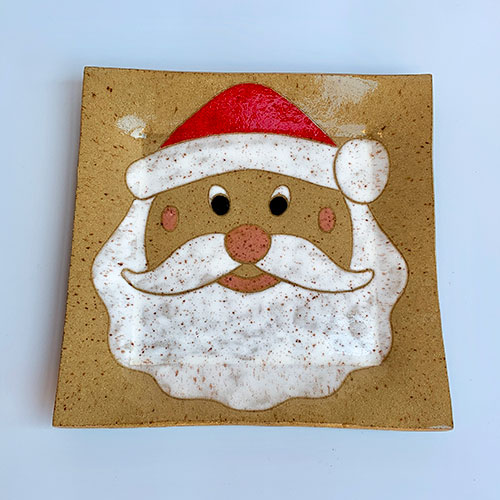 Large Santa Plate
Make a large Santa plate
Cost: $35, includes materials
Sun, Dec 5—1-3:30 pm