In these one-day classes, students use a soldering iron and copper foil tape to assemble stained-glass pieces. The prices are precut before class. Ages 16 to adult—all experience levels are welcome.
We offer two classes. In the first, make a stained-glass sun-catcher. In the second, make a larger piece.
Masks required—instructor and students are in close proximity for an extended time and we want to keep everyone safe!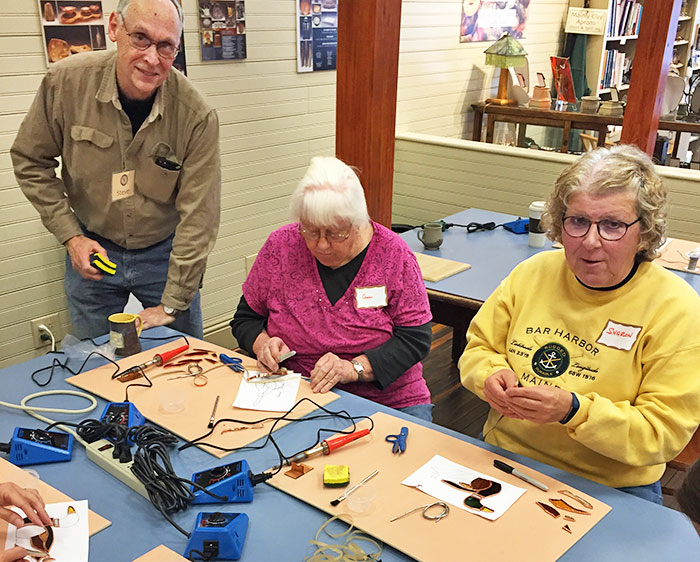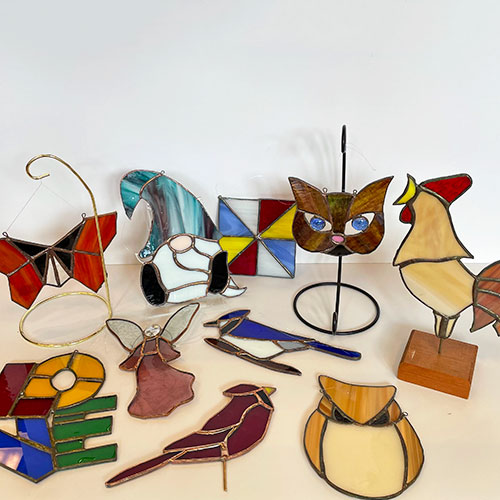 Stained Glass Sun-catcher
Make a stained glass sun-catcher, with a wide variety of choices
Cost: $55 or $60, includes materials
Masks required
Sat, Aug 27, 1-3:30 pm
Sat, Sept 17, 1-3:30 pm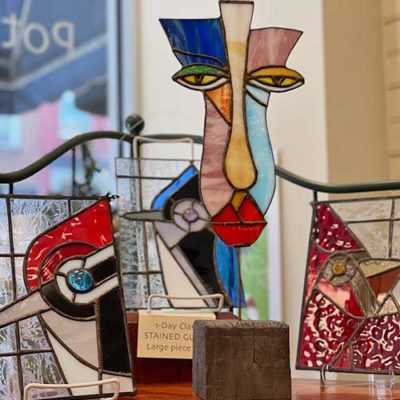 Stained Glass Larger Piece
Design choices — large birds, cardinal, blue jay, woodpecker or a contemporary face on a stand
Cost: $75, includes materials
Masks required
Sun, Oct 9, 1-4 pm
Details
Price
Qty
Stained Glass Larger Pieceshow details +
$75.00

(USD)

Sold Out