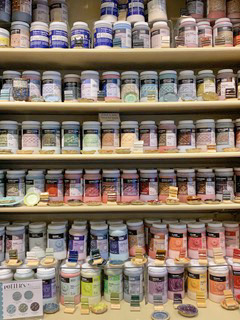 We are an AMACO dealer selling clay, glaze, tools, wheels—everything you need for pottery making.
We sell clay from Standard Ceramics. For clay and plaster we also carry Standard Clay, Highwater Phoenix, Laguna B Mix 5 clay, and #1 pottery plaster.
We also carry 4clay custom stamps, MKM rollers and stamps, Diamond Cove tools, Mayco texture mats, Groovy trim tools, Clay Planet texture spheres, and Bison trim tools.
We sell beautiful tools for just the right masterpiece! We currently have a SPECIAL on teak tools, ribs for use on the pottery wheel. See the prices at the bottom of the page—and take 50% OFF!
Come see!